Good!! How are you?? Today I'm going to talk about how to always try to go cute without having to leave the money in the stores. Not much less I am an expert in these subjects, but it is something that I try to take care enough: my presence.
Many times, it happens that they tell me that I always dress well and the truth is that I can assure you that for day to day I do not usually complicate myself too much, but it is true that I always like to go Mona and with a neat touch.
Learn How to Dress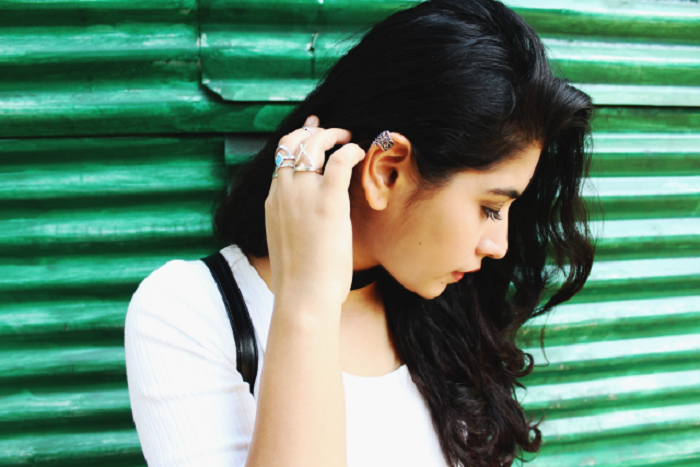 More than a matter of having many clothes is a question of knowing to buy, to know to combine it and to know to take it, the latter is fundamental. It is not worth buying the latest trend of the season if you do not see her. It is very important to feel good inside the clothes you wear and make them yours. There are very chameleonic people who can carry different styles and always fit well, while others always work with basics! Well, that's fine. It's not a matter of dressing up!! It's a matter of feeling good about the clothes and wearing them.
After all this, and understand that not all of us fit the same things and that we have to know our body and our tastes, we will see a series of clothes that should not be missing in our closet.
Tips
TEJANOS: For me, it would be the star garment, we cannot miss in our closet a Texan who feels great. It is a very combinable garment and according to the accessories, you add you can use for a casual look like a dressier look (adding some heels can be spectacular) There are many different ways, you just have to choose the one that best suits you and with which you are more comfortable.
WHITE SHIRT: If you can have more than one, better!! Go with everything! With jeans, dress pants, shorts, skirts.
AMERICAN BLACK: It's okay to have one because it can get us out of a lot of trouble, if you have to go something tidier, always dress the look more, but even for those days that are not too cold it will look great with jeans. Since there are different shapes in all, there are tight, short, more masculine … It is a matter of choosing yours.
BLACK DRESS: It will always be in your closet because it is a basic. In addition, according to how you complement it can serve for countless occasions.
BLACK PANTS: Another basic that we can use in different proposals, looks arranged as casual looks.
SHOES OF HEEL: Choose the heel that suits you better, I am a fan of the wide and square, but some heels will make you look much more favored and slender.
TEE SHIRT OR STRIPES JERSEY: If you notice, they always wear!! In summer and winter, they remain a basic season after season and give a very youthful and fresh look to a look.
SMOOTH COLOR SKIRT: To be able to combine with almost everything you have in your closet if you choose neutral colors or black, then better!!
AND COMPLEMENTS, MANY COMPLEMENTS: Yes, they are the ones that make a look have strength and personality, handkerchiefs, some necklace, bracelets. It is not a question of hanging it all, it is a question of choosing and using. A pretty handkerchief a Set with a bag or shoes.
I hope I have helped you a little bit, it is really something that we almost all know, but always giving ideas can greatly facilitate the moment and that I wear today.