We complain about the size differences in adult clothing, but baby clothes are fresh as well.
To focus the subject: my son weighed at birth 3 kilos and measured 49 centimeters. That is to say, rather long and rather slim, normal, let's go.
Well, if I had wanted to wear clothes that fit him for the first month or a month and a half, I would have had to wear him with premature clothes. In fact, so great was the clothes we had bought, that even being in the clinic I had to send my parents of stores to buy something that was moderately good because a lot of the pajamas and body that I had bought, They were ridiculous.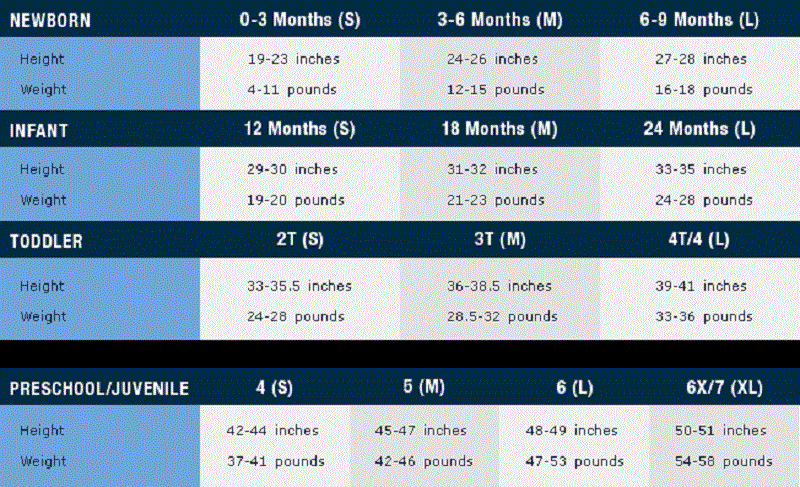 I give you a review of what I have learned so far of the sizes, for stores:
Mothercare
The store with larger sizes. The clothes are HUGE. Above all, they have a problem: most of the clothes are much wider than long. It is excellent for fat babies, but mine is like a sack. Here I bought many bodies, pajamas … is a store that I love for its design and quality, but look at the time to buy.
To this day, both the body's size "newborn" and those of size 0-3 months I keep putting them. In fact, it is now four months when they are perfect and full.
I'm wearing a very cute little shelter from 0-3 months that I'm sure that when the winter is over (in April it will be six months) is when it will be perfect. Right now it's starting to look decent, but I'm sure wide will never fit. So great was this coat that when the cold began, I had to buy another, much smaller, so as not to make him a clown.
Pajamas
Those of 0-3 months of the newborn were gigantic (they are not for a newborn, go) but, however, I just stopped putting them at three months because they were already very strained.
– Primark
From this store, I have some body size 0-3, two pajamas (one size 0-3 and another size 3-6) and a sleeping bag. The store has small child's assortment, but the things it has are good, the quality is good (the clothes I wash it hundreds of times, and it's perfect, even better than the Mothercare). The price is a bargain. The bodies do not remember, but the pajamas cost me 5 euros each. And the sack, 9 euros.
The sizes are quite approximate. The body's size 0-3 I keep putting them, but I see that they start to be more justices. The pajamas correspond to the age, although the one that I am wearing now size 3-6 now it is ample, of course.
– H & M
It is one of the stores where sizes are closer to my son's complexion. Here it is that I let myself be guided by what is on the label. If it's size 0-1 month, by 6/7 weeks, I could not wear it anymore. Right now he is dressed in a tracksuit size 2-4 months, and it is okay, I will probably be able to stretch it up to 5 months or even longer. The quality is not bad, and the price is right, although it does not seem a "bargain," as with Primark.
– Benetton Baby
Today is the store that I like most of all. I love the design. Benetton is reputed to be posh and expensive, but neither one nor the other. I love the clothes she has, and the price is below Mothercare and Prenatal. In fact, I bought jeans without rebates for 12 euros, when in all other stores, including H & M, I was watching them for 18.
The sizes are rather small. Size 56 lasted for my son until three months and because I stretched it enough. Right now he's wearing size 62, which is supposed to last up to 6 months, but I do not think he can handle it so much, he'll probably be small sooner.
If you have little babies, this store would be my choice, they also have size 50, which is newborn size.
By the way, this shop on sale is a real bargain. I bought it at the beginning of January t-shirts for 4 euros, pants for 5 or 6 … deserves very much worth.
– Zara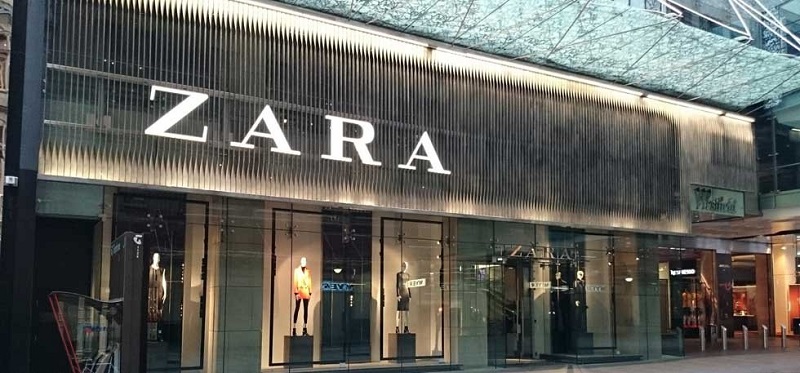 So far Zara's baby-child clothes have not liked anything. I find the macarrilla and very stiff for such a small baby, but it is a matter of taste, I suppose. I only bought him here a pack of socks of size 0-6 months that, although large, are available to him. The only thing that is very good is not because they already have enough balls.
– Kiabi
This store is not very well known, but it is not bad. In the USA, I know Leganes (Plaza Nueva) and Alcorcon (Parque Oeste). They have quite an assortment of clothes. To me, it seems cute, although some sets are a little macarillas (I like that style, but for later). The price is excellent, and the sizes are accurate. It is where I bought the smallest shelter quickly and ran. It cost me 12 dollars, and I have washed it a million times. It has given a great result. I also bought a pair of long sleeve body and very nice too.
– Kiddy's Class
I have received several things from this store, although I have not entered. All they have given me is size 68. They classify it as size 3 to 6 months, but my son at the moment is big. The trousers of that size will be soon enough, but the upper parts look great still.
– Prenatal
I only have pajamas from this store, because the rest of his collection I do not like anything (my husband directly scares him). Apart from its style is quite classic and we do not like it, especially I find a costly store. The pajamas I bought him were using a bonus he had because he would never have paid the 28 dollars it cost. But it is also that, although the pajamas were adorable, he immediately began to break through the part of the feet, with the friction of his wrists !. As for the size, the pajamas were size 0-3 months, and indeed with three months compliments I had to stop putting them, so in that sense, well.
I think I have not left any store to review. Finally, today, the store that I like and where I buy most is in Benetton, followed by H & M.
I think that if you think of anything you want to comment on in this section or what I can talk about, I'm delighted to contribute my bit. That in these things one learns a lot listening to speak to other mothers !!!.