Hi girls, how are you? Lately, I've been getting many questions; What color to use, if it has to be long, short, what fabrics to choose with this hot weather and of course where to get it according to our pockets. In this post, I will explain everything you need to know to go impeccable and regal to that wedding in summer.
The complete guide to dressing for a wedding in summer
The length of the dress depends on two factors:
– Schedule of the ceremony (and party): If the marriage is during the day, it is advisable to wear short dresses, above the knee, knee, or at the level of the calf. Ojo, what do we mean by "day" when the ceremony begins at 3 pm because if it starts at 4 pm, for example, the party will be night and you can wear a dress for that time. If the ceremony and party are late-night, the long ones are the best option for its elegance.
– The formality of the event. Even if the wedding is at night, perhaps it is a small ceremony, followed suddenly by a civil marriage. In that case, if the wedding is small and casual, you can also opt for a short dress. On the other hand, if the ceremony is formal and not so little, feel free to explore the most elegant styles.
What colors do I use in summer?
In summer, as we have seen in another post, the colors are warm. However, this is not a rule, and you can use a more winter color with an asymmetric cut and large accessories and vibrant colors and, thus, give a summery twist to your look. The idea is also that the dress you wear will serve you on more than one occasion.
I do not want to fail to mention the colors that are more fashionable now for this season. Thus, the Pantone Summer 2017 tells us that these are the colors of the season: yellow, pink pastel, beige, Celeste pastel, fuchsia, coral red, lapis lazuli, sky blue, parrot green, orange or peach.
Are there prohibited colors?
White is not resounding, and eye with the colors very similar to the white like the nude, the beige or the bone, since now many brides do not wear white Ñapancha, but they go exactly with derivatives of these. It is better than starting with the darker beige, pulling chocolate you start to see colors. Finally, the black can be used, you will not see anything in mourning, or you will give bad luck to the bride. And black is always fashionable, and we all feel very perfect
Totally yes. Summer-spring is the season of the prints, so do not feel short of looking for one with flowers, polka dots or some big or small abstract figure, and it will depend on your personality and taste. The prints are also used in summer, eye, do not think it is only for the winter.
Pedreria, sequins and glitter in summer?
Yes, but if the wedding is daytime do not abuse the brightness, one like the model on the left is ideal since it has only some parts with the applications. If the wedding is at night, you could use the most refined rhinestones or use chiffon embroidered with rhinestones like I used at my best friend's wedding.
What kind of fabric suits me better?
The designer of party dresses Maria Ximena Rabac explains that "In summer is used a lot of gauze, tulle, silk and light lace like lace Chantilly." Add that as many marriages in summer are celebrated on the beach, opt for this type of fabric, but if you want the dress to suit the winter season, look for some with print or rhinestones so that you can use them in winter for any Another event.
– Buy. There are many shops to buy evening dresses and party, I do not want to close myself to say 1 or 2, but I recommend these three brands: Maria Ximena Dresses , Krishnamurti, and Deluxe. Another option is to stroll through specific shopping centers where there are many stores of evening dresses.
– Rent it. It's an excellent choice if you know that the dress will never wear it again. Where? Since there are several shops in Lima, my favorite by far is Dress to Go, whose price is between 100 and 130 soles. The price includes the laundry, delivery to zones indicated in file and also includes the arrangements of sufficient if it were necessary.
– Get him to do it. It's a very economical option, but you have to take two things into account: the seamstress is not Dona Karaan or Sarah Jessica Parker, that is, she probably has general notions of fashion, so you have to tell her what you want, enter Pinterest and print styles that you want to copy and adapt to your style. The other important point that you must consider is the time, if you want to have it done, you must do it two weeks in advance.
Accessories to the order of the sun
The accessories for a summer wedding have to be very sober, unless the event is not very informal, like a hippie wedding, bohemian, there you could use something like the photo on the left. On the contrary, if the marriage to which you have been invited is like almost all, formal, the accessories should be simple:
No big watches
No jewelry
No big ring
Do not leave home. Good sunglasses can wear as much as a clutch or a pair of shoes, and you will need them if the ceremony is very daytime outdoors. Choose some with a metal frame if you wear a dress printed or with a very colorful, or tortoiseshell with a 'retro' frame if you want to add a touch of color.
Let them be fun models, avoid black and big ones.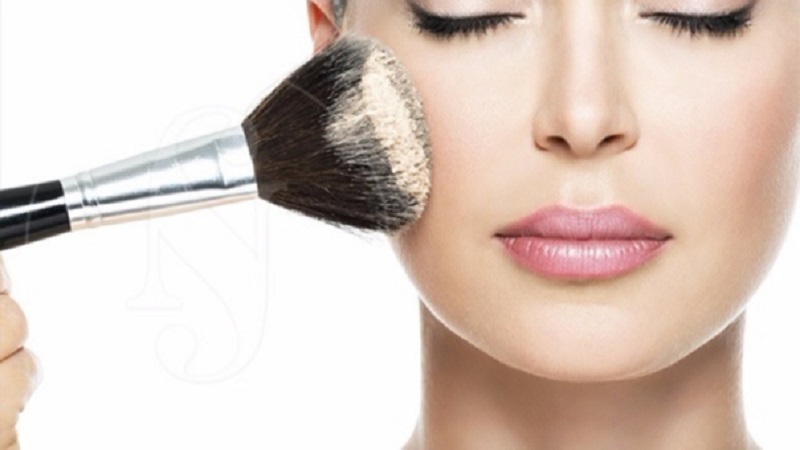 Shoes? Watch out for sand and grass!
If the wedding is on the beach or in a garden, the bride and groom have already decided for you: say goodbye to the heels if you do not want to spend the day sinking in the sand or the grass. Opt for sandals with platforms or wedge taco.
Be sure to wear band-aids in your bag so, the straps will not damage your ankles.
Liquid makeup, no thanks.
Just like for brides, waterproof makeup is little less than mandatory, for summer guests, liquid makeup is practically forbidden, to avoid spending the day touching up bases, shadows, and eyeliner in the sink. Wager from the first hour for powder and long-lasting makeup, resist all the hours you will spend standing or walking in the sun from one place to another, while you settle in the Church, wait for the bride and groom or You take a cocktail during the reception.
Well girls, I hope you have served this full post and they can go regal, impeccable and fresh to that summer wedding. I want to mention and thank the Peruvian brand of dresses for those invited to marriages Maria Ximena Dresses for the photos, information, and the right vibes.