Fill your most common and basic clothes and get a great look! It's time to do a lot with little. Who does not have a basic polo and a jean skirt? I think these two garments are the most demanded by all women of all ages.
Basic polo and jean skirt
The basic poles can NEVER be missing in your closet for these reasons and a jean skirt is the most versatile garment in any season. Especially the jean skirt in A with buttons that is all fashion.
However, this dynamic duo that we all have and that never fails us can sometimes become a bit boring if we always use it in the same way.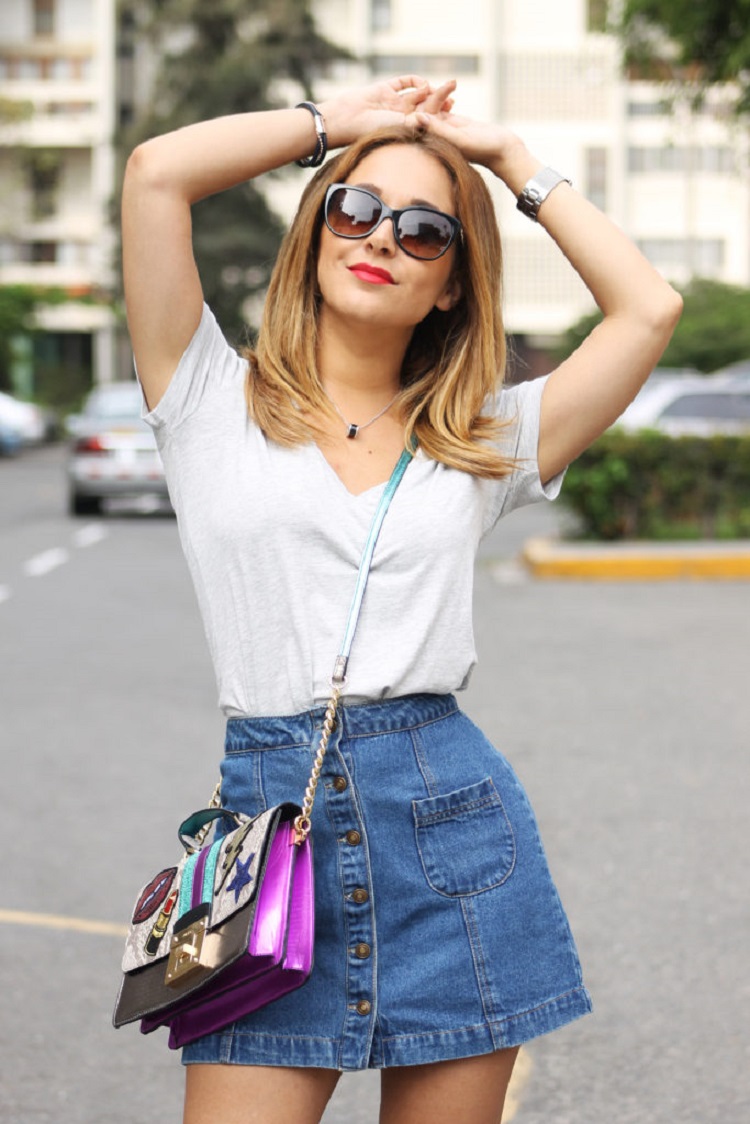 This is why in this post I want to show you the look I made with these basic garments and with very striking accessories, intense colors and daring.
To my basic look, I added some silver tipped blades that are very fashionable and that really go super good with the color denim. On the other hand, I used a bag in metallic colors to continue with the range of silver and, lastly, I used small jewelry, as I think the protagonists are the bag and shoes.
So, there you have it, a very cool and fun look, out of the ordinary, but wearing the most common of the world: basic polo and jean skirt.
And you, do you dare to give a different twist to your basic polo and jean skirt?
See below for more design: