Do not let technology drive you away from traditional pleasures. Take advantage of that moment to find yourself.
Contact with nature is very healthy to reduce stress and anxiety.
Having a picnic will help you disconnect from worries and expose your mind.
Hi, darling! How are you? Today I bring you a post that is not about clothing or clothing trends but about a fashion that is entering the US with force.
It is about doing outdoor picnics, an initiative that every day adds more adepts, who share meals and conversations needing only a space to sit.
And is that sometimes boring to have the same plan as always, right?
We have to vary the output to restaurants or shopping centers and make use of our parks, our public spaces, because-remember – we all have access and belongs to everyone.
The contemplation of a beautiful landscape and the aroma of flowers in summer or spring.
Read also: This summer you are going to need these tips
The contemplation of a beautiful landscape and the aroma of flowers in summer or spring. Picnic of the dream. With a picnic, you can spend a different afternoon with your boyfriend, a lunch with friends or even have a great picnic as a birthday party. And in a sense, I want to introduce We Picnic, some company specialized in riding real dream picnics, as beautiful as the pictures on Pinterest.
How does it work?
Simple. Depending on the number of people and preferences of the client, We Picnic installs everything you want in the place you want, from beautiful baskets with the best bread, cheeses, jams, fruit pillows and blankets to make them comfortable, in addition to decoration worthy of many likes on Instagram.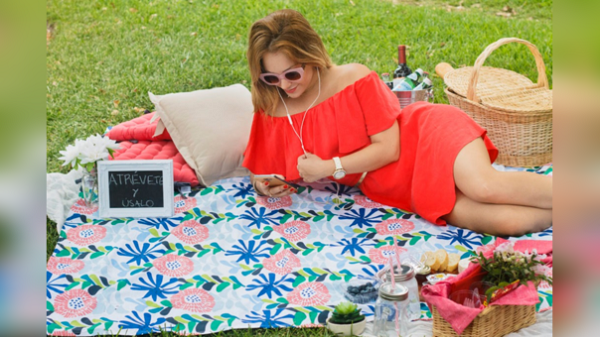 Make easy
We Picnic solves the process of thinking what you have to take to spend a beautiful afternoon with someone special and prepare everything for you, also packages include photo shoots, board games, and other additional services.
So, call and change your outings a bit and reconnect with nature, conversation, birds and say "picniccccc" at the time of the photo.
A kiss for all and here the photos we made.
You May Also like Quiotl.com.