This is something that happens to anyone, we release the best fashionable clothes to attend a party and suddenly the worst happens. An accident with food. This is even worse if the clothing we had is silk since it washes in a special way. That is why it is very important to know how to wash silk clothes.
Do I wash the silk at home or in the dry cleaner?
Washing the silk at home or at the dry cleaner can be an easy decision, we just have to see what kind of silk is the one we have. If it is bright colors, dark, stamped or a complicated construction, it is advisable to take it to the dry cleaner.
How do I wash silk clothes?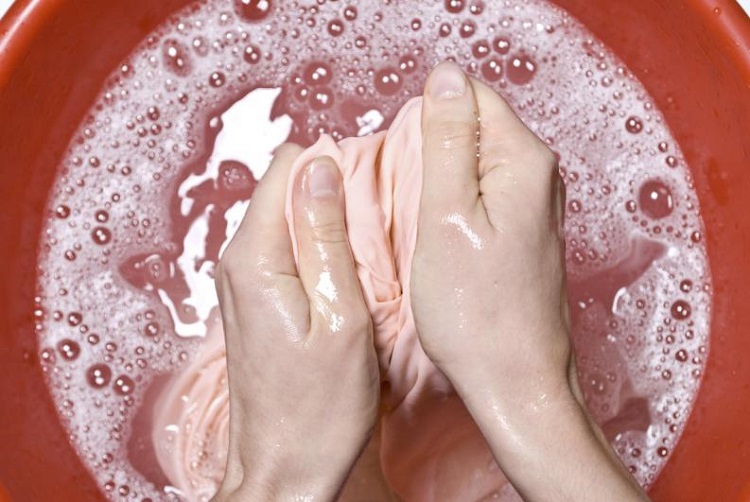 Fill a bowl with warm or cold water.
Use mild soap. You can use an unscented toilet soap or a liquid detergent like Woo lite.
Put the silk clothes in the container and let stand for a few minutes.
Gently shake it in the water from top to bottom.
Drain all the water and rinse the laundry several times, with warm or cold water until no soap remains.
You can put some drops of hair conditioner in the rinse water, so the silk will be soft.
Hang the clothes on a wooden hook to which you put a towel or a plastic hook.
Do not hang clothes in the sun. The best thing is that if you hang clothes in open spaces do it in the shade, but you better hang it in the tub.
Persistent stains on silk
If the stains are not removed we can use lemon juice or vinegar to thoroughly clean the stain, but before doing so we have to do a test in a little visible area. This way we can know if we can or cannot use the vinegar to clean.
It is advisable not to put the silk in the washing machine, since the agitation can damage it besides shrinking it a little, regardless of whether we are using the soft cycle or not.
Remember never to use bleach to wash a silk garment. If the water you have is hard water you can take a tablespoon of borax before you start washing.