Achieving a good brand image is the main objective of many businesses. More and more companies decide to design work clothes to promote their recognition and presence in the market. In that way, increase the corporate identity of their business.
Most times, the success of a brand is determined by the image that customers have of your company. The work clothes is an element that allows easy identification of the brand and also provides users with a good impression of the company, and that generates an atmosphere of professionalism and trust with customers. Read our summer fashion guide for ladies.
How to get a good brand image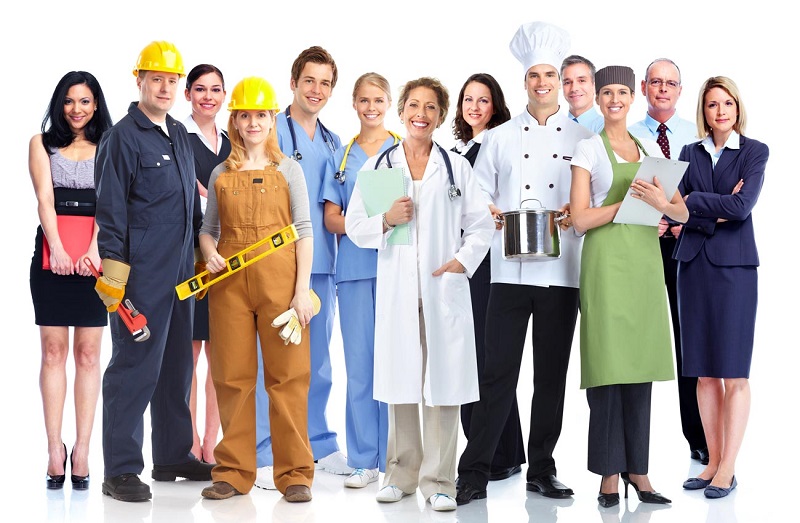 The work clothes that we wear defines us as professionals, and also defines our state of mind. Not feeling comfortable in a uniform will make us not adopt a positive attitude when wearing it. That, especially in jobs in contact with the public, can be negative. For that reason, we can say that fashion is also at work and must be claimed.
We must lose the fear of wearing work clothes, and get workers to feel comfortable with their uniform while they work. Since most people must spend more than half a lifetime working, let's do it with a smile, positivism, and style.
Benefits of wearing the uniform as work clothes
The voice of your brand is your workers, and for that reason, the goal of a work uniform is to join forces through a common uniform for all employees. Creating this way, a feeling of belonging to the company and thus improving the performance and productivity of employees, avoiding image differences between the entire team.
The use of work clothes is a great success in any sector of work, as it provides different benefits to employees and the brand. Going to your workplace without thinking day by day what clothes to wear. It makes life much easier for workers and will avoid problems with employee dress, such as not being in line with your job, that the same company will decide on the work uniform. So that, the worker seen in an adequate, comfortable, practical and safe way.
A good work uniform should provide protection, personal hygiene, and safety to all employees since there are more dangerous work sectors, such as industry or construction, where the use of appropriate work clothes is required. The uniforms of this type, are created with resistant materials and of long duration, which provide physical protection in front of possible labor risks, to the workers. In short, a good work uniform will allow employees to perform their duties comfortably and safely.
Levis, comfortable work clothes, modern and stylish
Buying work clothes is a difficult process to carry out. A uniform has always been perceived as another tool for work. The functionality and comfort of the employees were sought, but the aesthetic was rarely given real importance. Levis, distributor of the best brands of workwear, and with more than 20 years in the business, works every day to provide each company with a unique and current image that transmits all the values of its brand. Check also: http://dress24h.com/7-mistakes-when-choosing-a-wedding-dress/
Levis has a wide variety of work clothes that adapt to all the needs and preferences of the client. Their catalogs include garments with a multitude of designs, colors, and fabrics, wide and functional, which guarantee maximum comfort and comfort for the worker.
Also, the company has a team of personal advisers who will guide you on any questions you may have a good brand image. A fully customized sales service that will advise you on everything you need. Browsing the Levis online store is easy and intuitive, making buying work clothes look more and more like buying any fashion item.