Going to school is not as easy as your mom or grandmother imagine. Because there is your ex-boyfriend, the group of girls who spend their time criticizing you and your crush. That boy who drives you crazy and who in one way or another You try to impress without success.
It seems that being there is like the jungle, something similar to Lindsay Lohan's flashback in the movie Heavy Girls.
How to dress for school?
To help you survive in it, we have selected fifteen outfits that will make you stand out from the rest of your school and that will obviously make you the envy of all.
Take advantage of your ex's shirt
Combine a denim shirt, leggings and your favorite boots for a casual look.
Show your sporty side
Although the American jackets were the most in a few years ago, today they are back and they are perfect to give a sporty touch to your style.
Relax a little
Studying can be stifling, so relax with a slim, baggy sweater outfit and sports sneakers.
Show your camping side
The checkered shirts are perfect at any time of year, you can combine them with jeans, shorts or skirts, everything will depend on your style and taste.
Forget the accessories
Take advantage of your ankle boots, jeans, and a casual blouse, forget the ostentatious accessories and opt for simple earrings.
Hug all the time
This fall, dust off your coat style sweater and combine it with flats, boots or tennis shoes and a pair of jeans.
It looks casual and chic at the same time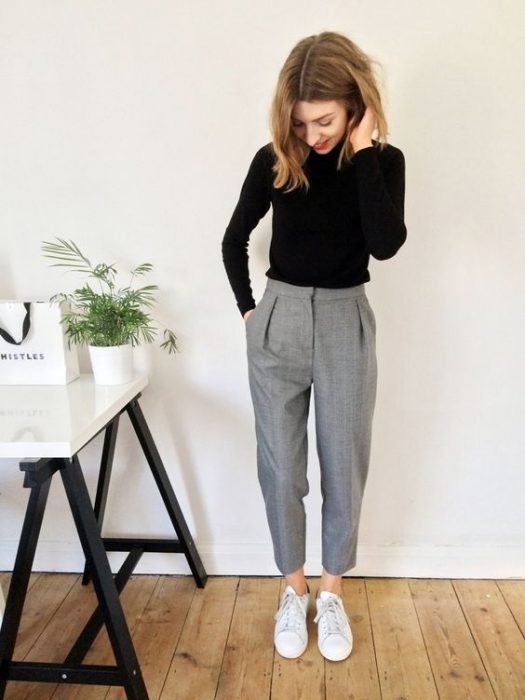 If you are one of the girls who study and work and you have to attend the two sites and do not have the opportunity to change your clothes, this set is the perfect option.
May your sweetness invade the corridors
A light pastel or gray sweater, loose hair, flats and jeans will give you a touch, of innocence.
Maxi or mini dress?
No blouse or sweater is as big as you think; all can be worn, either as a dress or with pants underneath.
Show a little of you
Although the autumn is already present, in some parts of Latin America the sun continues to make its own so you can wear a blouse with bare shoulders.
One pledge over another
Leather jackets are one of the garments that can be worn all year round with either a blouse or sweatshirt underneath.
Live in a pink world
The pink is one of the colors that remains present during any time regardless of its hue.
It is part of the urban sprawl
Sports and the long hoodie is all you need for a street style.
Immerse yourself in red wine
Dark colors like black and wine are always a good option.
Let no one forget you
The blazer in bright colors is a good option and this set is also ideal for work and school.