Nothing has more charm than wearing clothes made by ourselves. Besides that, it is more than likely that the garment is unique, nothing reports more satisfaction than the effort and work well done, right?
Therefore, and with an inspiring desire, today we show you the models to recycle old t-shirts into new clothes. Surely your boyfriend, father or brother have a shirt forgotten in the closet, or that they no longer used because it does not come … because this is an excellent way to take advantage of them!
Recycle old t-shirts into new clothes
You do not have an idea how many variants of blouses you can create, so take a look at the photos and tune up your sewing machine because you will need it, I guarantee it:
With a basic tank top and a men's shirt, you can create a blouse like this.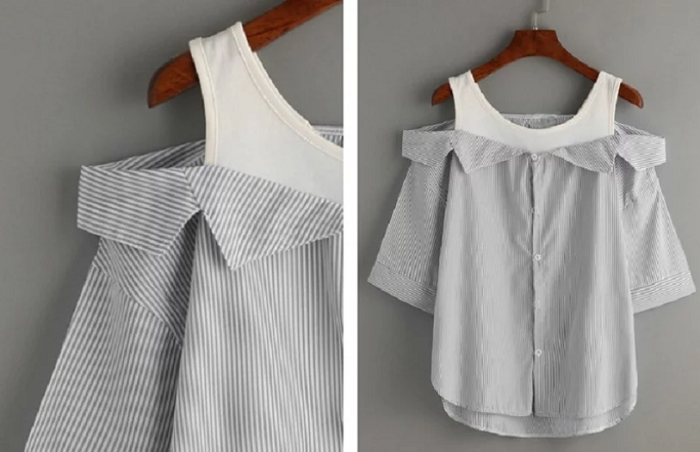 Cut the top of the shirt and turn it into a word of honor, with a purse that will perfectly fit both your chest and your waist.
A very similar model, but with French manga. Do not forget that a belt could also be critical to the design.
In this case, they used the sleeves to make sleeves of very elegant frills.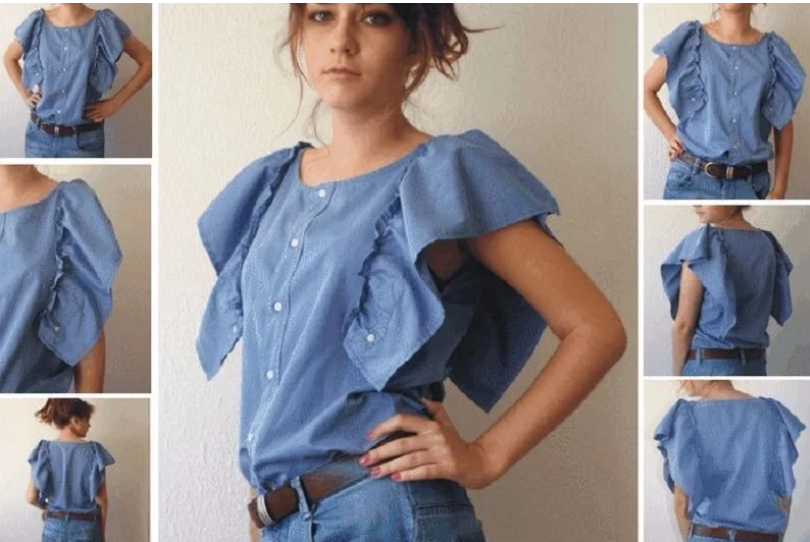 Or if you do not want to complicate your life too much, fix the sleeves, add a belt and go.
By cutting the sleeves and adding a bow to the neck, you can get a more youthful and feminine design, perfect for summer.
Don't be afraid to combine different textures, such as knitting and cotton, and create designs that original.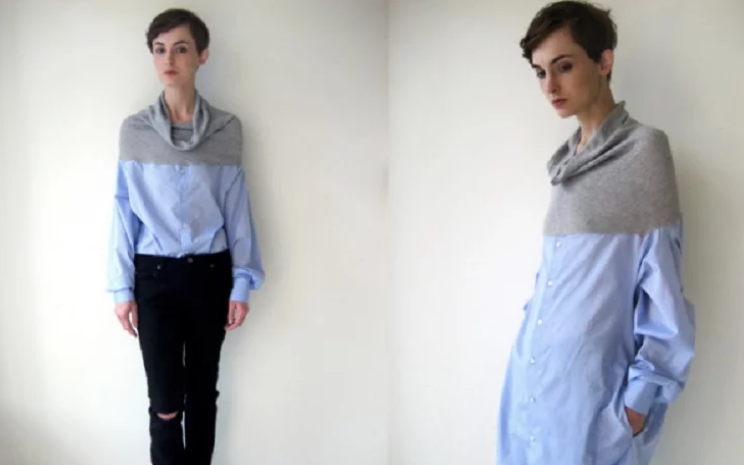 The lace insert is also a fantastic and very fashionable option that will give a touch of sophistication to your ensemble.
You can also add a large pocket, a different color to the shirt, as a decorative element. Or use the sleeves to make some frills on the bottom.
What is your favorite design, and what would you be willing to try? Share your creations with us.